Step 1: Visit Connected Applications on the sidebar. Find Linear under Issue Management and click Connect.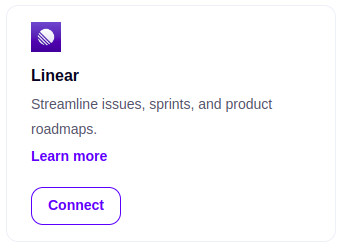 Step 2: You will be redirected to Linear where you will need to authorize access to your organization.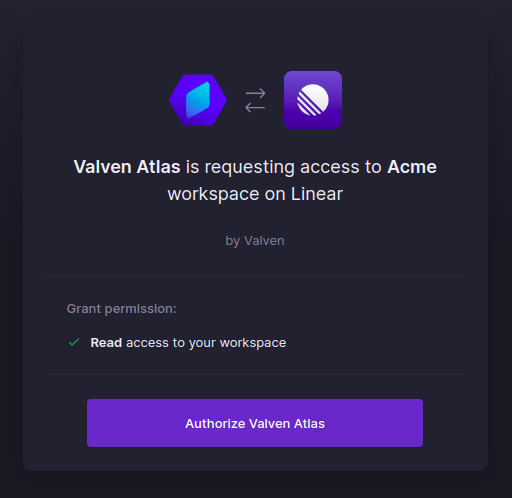 Step 3: After authorization, you will be redirected to Valven Atlas, in case you wish to add another Git or issue repository.
Step 4: Add a new project or include your repositories into an existing project. For details, click here.