Efficiency
This shows the ratio of all added code that is not churned. It can be considered the opposite of the rework. The efficiency is calculated for each commit and we provide an overall analysis of how efficient the team members are coding.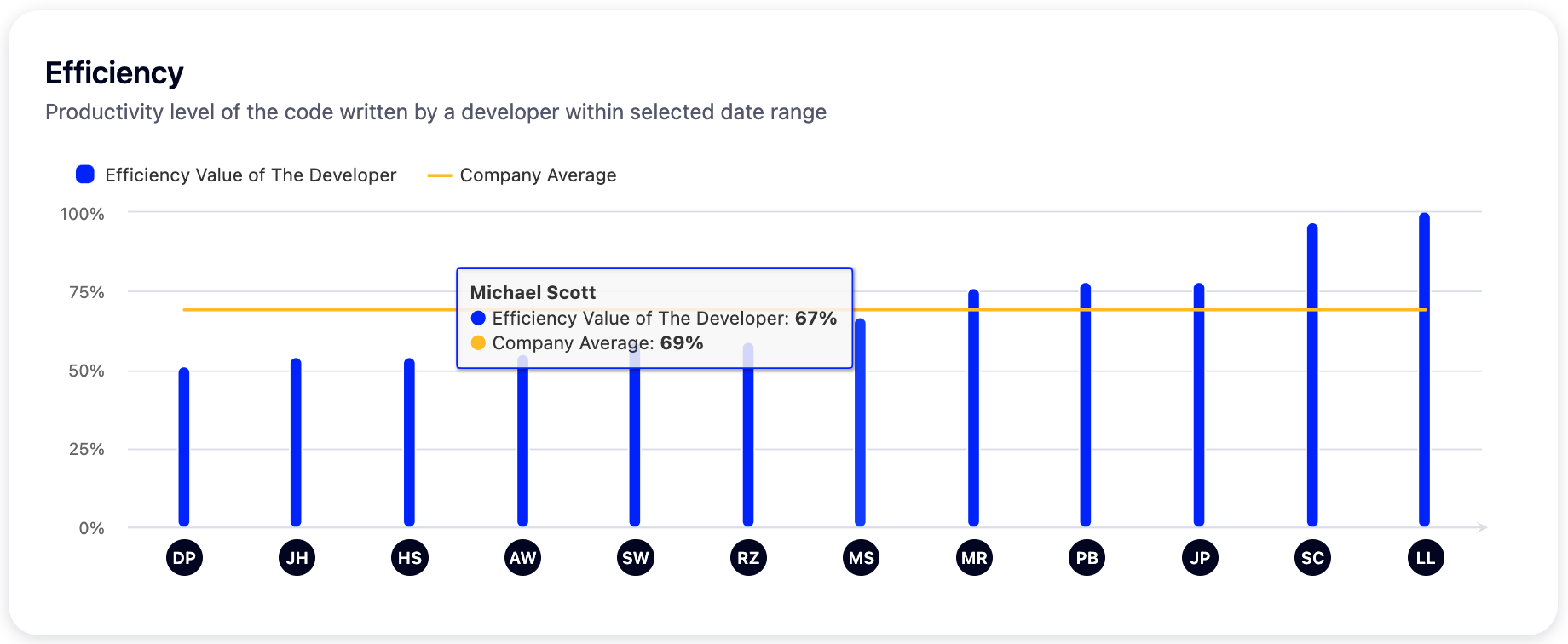 You can also take necessary actions like increasing the pair programming ratio to improve efficiency throughout the team.
In search of understanding if your team is improving, check both Efficiency and Impact. The team should not allow any rapid changes in both aspects.
Effort
The effort indicator is related to the logged work on the issue management system. With a simple check of effort value, you can easily see if the team members are following the best practices by logging their work into the system.